About Us
The Stone Carvers Guild is a group of independent working professional American stone carvers. Some of us work in one-person shops, others in small, dedicated carving companies. We have a wide range of skills and talents. The portfolios on this site offer only a small sample of what each carver can do. Please don't hesitate to ask any carver for more information.
Although we compete with one another for jobs, we share the same goals including promoting and preserving the timeless trade of architectural stone carving.
We are a community of carvers, sharing knowledge and information and providing security and fraternity to members of our trade.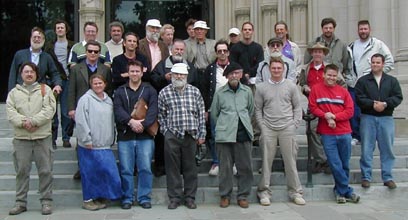 Thirty guild members from fourteen states attended the May, 2002 annual meeting at the Washington National Cathedral.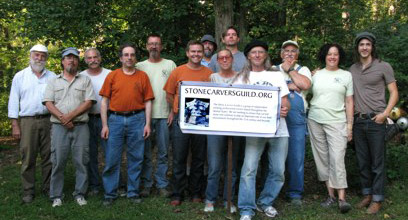 The 2011 annual meeting was held in Sparkill, NY