Dale Johnson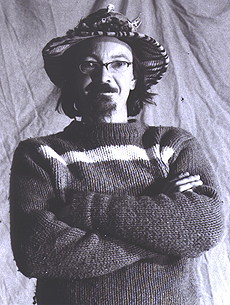 Dale Johnson
Old World Stone Carving
4820 Beard Road
Sunbury, OH 43074
[T] 614-578-2176
[F] 614-844-5991
Email me
www.oldworldstonecarving.com
I am adept with the rigors of classical carving, sculpture, and architecture, but at the same time also practices painting, drawing, and sculpture as an independent Artist.
I bring both a profound understanding of architectural classicism and contemporary fine Art and Design to every project. My ongoing relationships with institutions and municipalities, as well as contractors and home owners, have enabled me to maintain an independent career as an artist and stone carver since 1991.
I am grateful to have had commissions that range from University projects, private architectural and sculptural commissions, to civic and ecclesiastical work. I try to live up to the skill standards established by my predecessors, while at the same time reflecting the technological and aesthetic demands of my own era.
My work is a co-operative event between myself and my patron. I regard each new project as a gift, and am honored to be the artist chosen by each client that decides to put my hands and heart to work in their service.
Portfolio
"My work is a co-operative event between myself and my patron. I regard each new project as a gift, and am honored to be the artist chosen by each client that decides to put my hands and heart to work in their service."