Malcolm S. Harlow, Jr.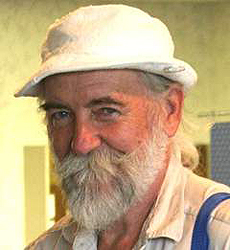 Malcolm S. Harlow, Jr.
2330 Crums Church Road
Berryville, VA 22611
[T] 540-955-4545
[F] 540-955-1104
Email me
From the early '60s I worked in the stone mills of Baltimore, MD and am basically self-taught. For seven years in the mid 1970′s I worked as a journeyman stone carver for the Washington National Cathedral. Through the '80s and '90s I continued carving things large and small. The new millennium continues to spread that old stone dust!
Specialties:
I work in the most traditional stone materials and think of each as having its own language.
Providing a personal approach with clients to produce a pleasant working environment is my specialty. This gives the client a sense of security that comes from my experience as a designer and my mastery in carving stone.
"I like the variety and the people who I carve for. Also, I like the sting of that chip of stone against my cheek."